Bridget at
Bake at 350
has started a new blog carnival! It's called Flavor of the Month and this month's theme is pie!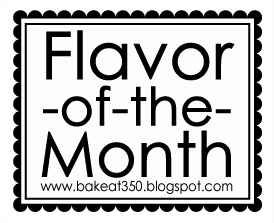 I'm really excited about this particular theme because I missed out doing the Beauty Baker assignment of French Apple Tart. Also, my wonderful mother-in-law bought me a slew of fancy salt when we were at Pike's Place during her visit and I've been dying to make some salted caramel. So, all these things have converged to produce this. . . .
Caramel Apple Tart
adapted from Baking with Julia
one recipe of your favorite pie crust dough
Filling:
6 Granny Smith apples
3/4 cup of sugar
1 tablespoon of flour
pinch of cinnamon
1/2 cup fresh, fluffy bread crumbs
2 teaspoons lemon juice
Caramel:
1/4 cup of butter (half a stick)
1 cup of sugar
1/2 cup of cream
1-2 teaspoons (depending on taste) sea salt or kosher salt (I used Fleur de Sel)
Topping:
2-3 Granny Smith apples
1 tablespoon lemon juice
2 tablespoons butter, melted
1 1/2 teaspoons granulated sugar
sea salt for sprinkling
On a lightly floured surface, roll the
dough
into a circle about 1/8 inch thick and fit it into a 9 inch tart pan.
Chill the crust at least
30 minutes.
Preheat the oven to
400 degrees
.
Put a piece of parchment inside the tart crust and fill it with dried beans.
Bake for
25 minutes,
remove to a cooling rack and lower the oven
temp to 325
.
Meanwhile, make the filling: peel and core the
apples
, cut each in half and then cut each half into 12 slices. (these don't need to be pretty)
Toss in a large bowl with the
sugar, flour, cinnamon
and
bread crumbs
and a squeeze of
lemon juice
.
Spread
apple mixture
onto a sheet pan and bake for
15-20 minutes
, until apples are soft and are giving up their juices.
Meanwhile, make the caramel: melt the
butter
in a saucepan over medium heat.
Stir in the
sugar
and cook until it turns a dark, golden brown.
Add the
cream
and stir briskly, avoiding any spatter.
Pass through a strainer and reserve.
When the apples are ready transfer them to a bowl and mash with a potato masher.
Taste and add more
lemon
if it needs it and cool the filling for 15 minutes.
Spoon filling into tart and smooth with a spatula. The filling should be slightly below the rim. (to leave room for the apples that go on top.
Layer some of the
caramel
on top of the apples.
For the topping: Peel and core the
apples
. Slice them, as neatly as you can, into 1/4 inch slices.
Toss them in a bowl with the
lemon juice
as you work to keep them pretty.
Arrange the
apples
over the top of the
caramel
, brush with the
melted butter
and sprinkle with
sugar
.
Bake on a sheet pan for
25-30 minutes
, until the top is glazed and the apples are done.
Drizzle more
caramel
over the top and sprinkle with
sea salt
.
Serve warm or at room temperature.
Enjoy!
Thanks for stopping by! Now head on over to
Bridget's blog
to see all the other yummy pies!